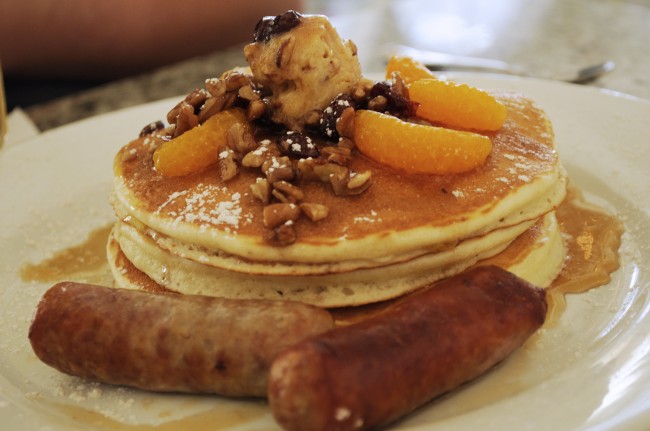 Grand Floridian Cafe Breakfast
By Sarah Dingman | April 7, 2013 | Trip Planning
We are deep into the planning process for our Disney Fairy Tale Wedding! Oh yeah, did I mention we're getting married in Walt Disney World? Yep! Where else? This is the ULTIMATE planning experience! In June we are going to the World for a whirlwind trip to plan this thing officially! So…what must we do now? Plan for the planning session, of course!
That brings me to our tradition that we inevitably started and love so much we're continuing it; first breakfast of every trip at the Grand Floridian Café! With this particular trip, it makes perfect sense since our planning session is at Franck's Bridal Studio, which is within the Grand Floridian grounds. AND our session is at 9am and we need to start with a good breakfast right? Perfect!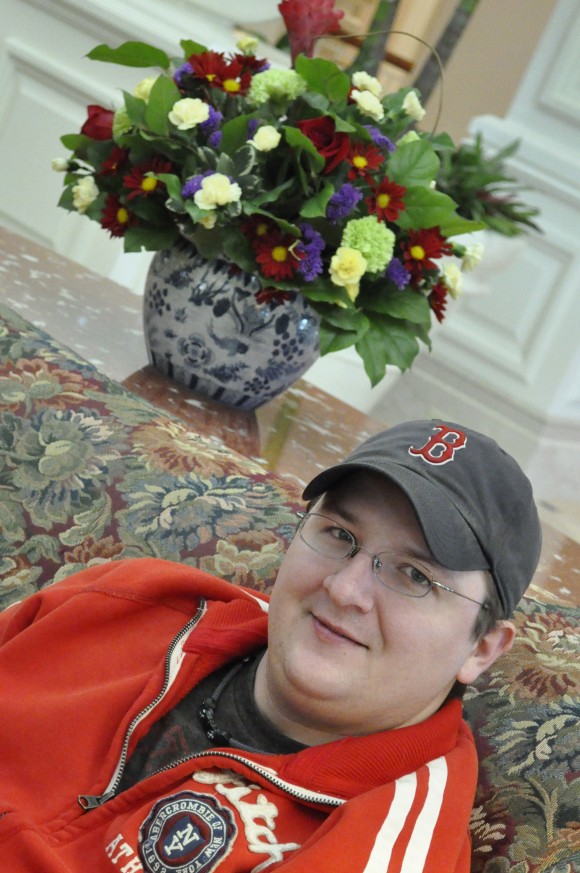 Our last trip to Grand Floridian Café was nothing but sensational (as always).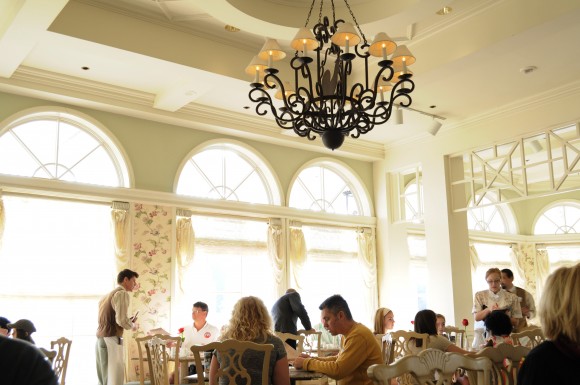 Walking into this lovely Victorian-themed open space, first impression is bright and cheerful (much like the resort itself).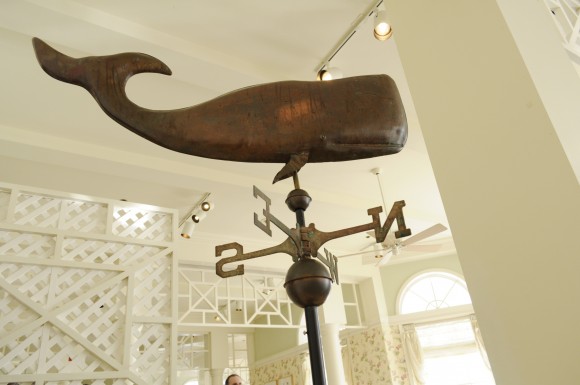 There are subtle nautical nuances as well as fresh, beautiful red roses on every table.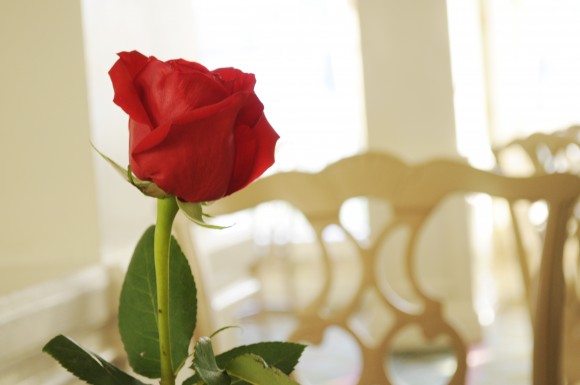 Now onto the food! We tried a couple new things this time that we'd never had before. I decided to go with one of the healthier options on the menu with the Frittata. This consists of egg whites, onions, mushrooms, asparagus, tomatoes, and lots of fresh basil. If you're not a basil fan, steer clear. But fortunately, for me, I am and this was a glorious blend of flavors and textures! The "topping" was sort of like a basil pico de gallo and made a very nice accompaniment.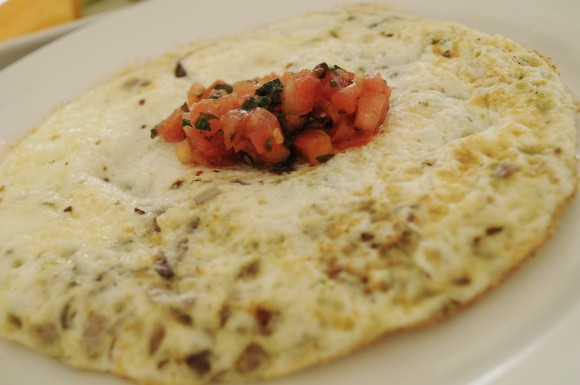 This was served with a plate of fresh fruit, which was all basically flawless and nicely presented.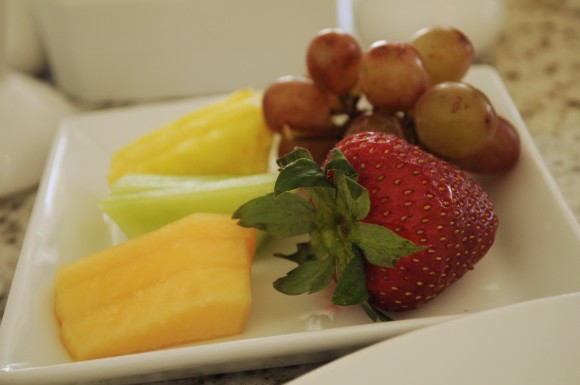 Mark chose the Citrus Pancakes. We've been eyeing these since our last trip when we both almost ordered them! This was a stack of thick, fluffy roasted pecan and sun-dried cranberry pancakes served with house-made citrus butter and a cranberry/pecan topping as well as mandarin oranges and a light dusting of powdered sugar.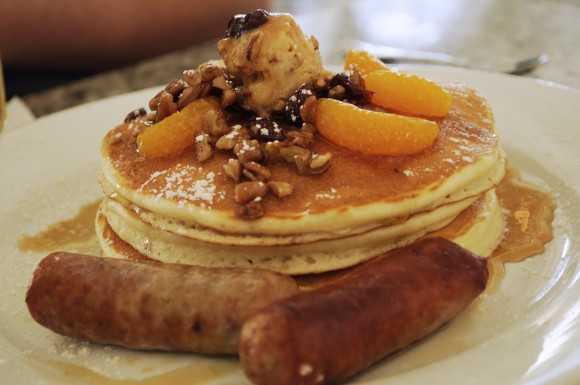 These are served with a choice of bacon or sausage; fairly basic while also delicious. This is a very filling meal and we were sad that neither of us could polish off these lovely babies! BUT in preparation for a busy day in Magic Kingdom (or for planning your wedding) this could be a good choice to stick to your ribs and fuel your high energy level!
Overall, this is a great choice for any diner. And everyone should take a trip here at least once! This makes a perfect first breakfast of the trip also because this resort is on the monorail loop so you can park at the Ticket and Transportation Center, monorail to the resort, then monorail to Magic Kingdom or Epcot! Try it on your next trip; you will not be disappointed!