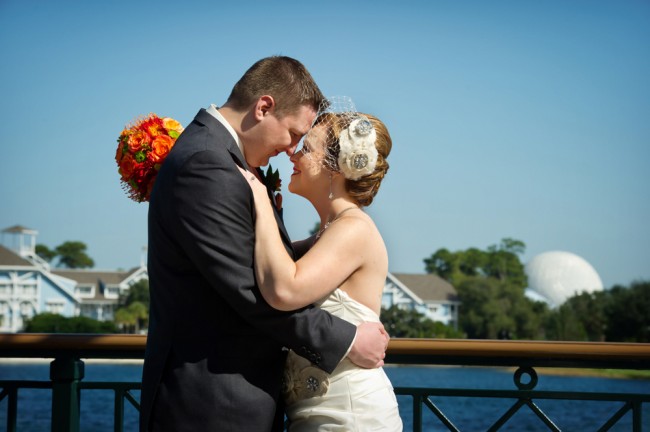 We're Marrrrrried!
By Sarah Dingman | February 15, 2014 | In the World
We've passed our 3rd month of marriage, which means we've made it longer than some Hollywood marriages! After all the craziness of our Disney's Fairy Tale Wedding, everything leading up to it, the trip and entertaining in Disney World afterward, and the holidays right after that, we are finally in a much needed lull and totally fine with that! I thought I would share a few photos to tide over my long hiatus and fill in all the gaps along the way! Enjoy!
Married on November 8, 2013 during a 10:00 AM ceremony at Disney's Sea Breeze Point on the Boardwalk!
We were so happy so many of our family were able to travel to Florida to be with us for our special day.
Our overall theme was Vintage Atlantic City from a Child's Point of View (i.e. bright colors, fun patterns-stripes, dots, and swirls, candy, childhood books, and popcorn!).
We had a brunch reception at the fabulous Atlantic Dance Hall!