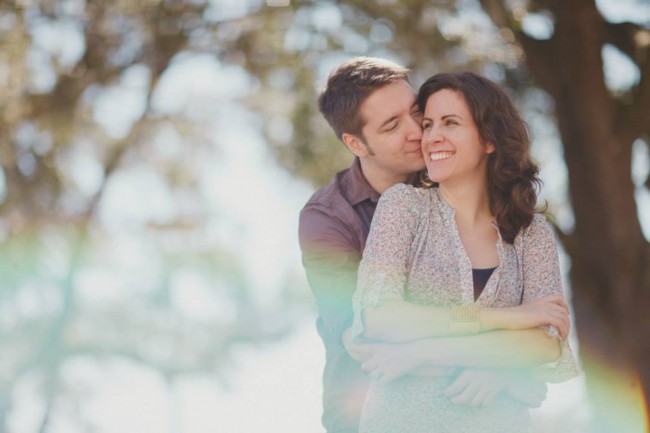 Disney Bride Kristin's Bridal Shower!
By Sarah Dingman | March 16, 2014 | Disney at Home
I am thrilled to feature one of my Disney Bride friends' bridal shower! Kristin's shower was so fun with subtle Disney nuances mixed with some of her favorite things!
Kristin headed to lunch at her favorite cozy Italian restaurant, Stefano's Trattoria in Orlando one unsuspecting day where she was completely surprised to see 30 of her friends and family! She was the guest of honor for her surprise bridal shower!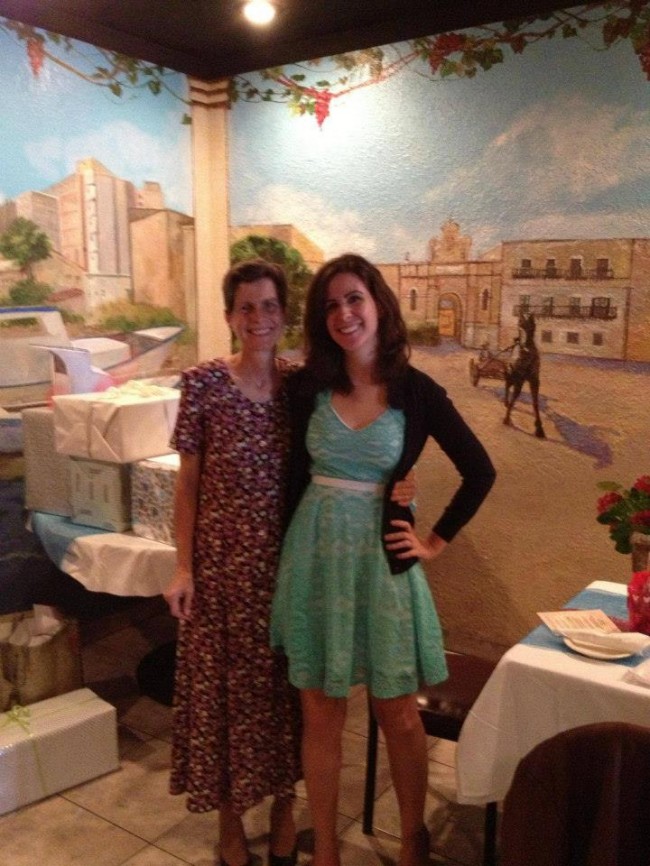 Kristin's mom and Maid of Honor had fluffed up the already beautiful restaurant to make it extra special and fit for a Princess. On the tables, they placed at each place setting cake in Mason jars and a Mickey glass filled with candy and specialty lip balms on a paddle from Epcot's Canada pavilion (by "specialty" I mean "flavors" like Beaver Butt, Moose Spit, and Bear Breath!)!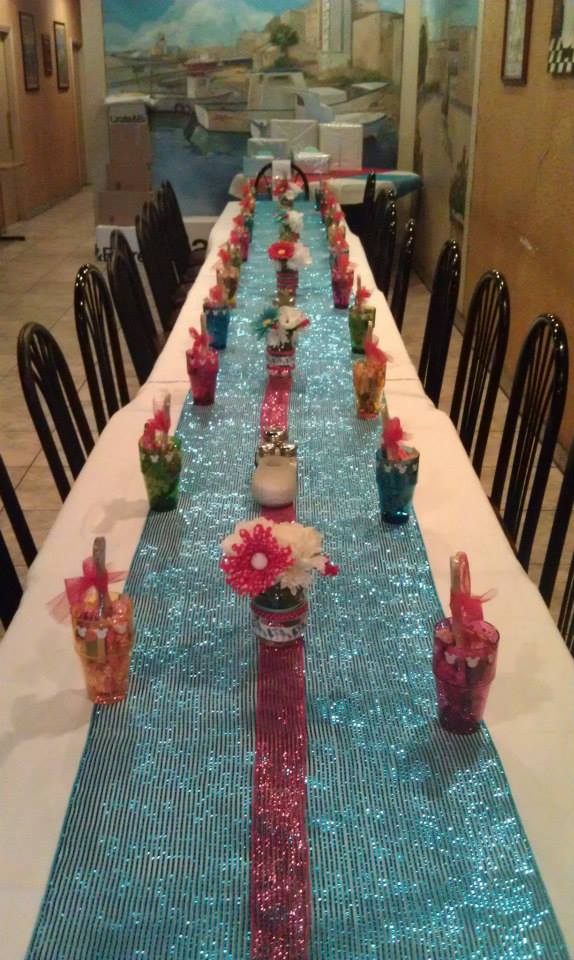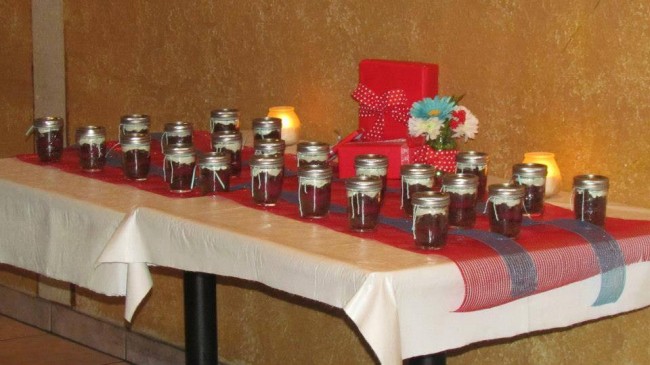 For lunch, guests were given the option of eggplant parmesan, chicken marsala, or tortellini with port wine, espresso, cappuccinos, and sodas.
A Disney themed game entertained guests between munches and sips where they matched Disney love songs with their respective movies!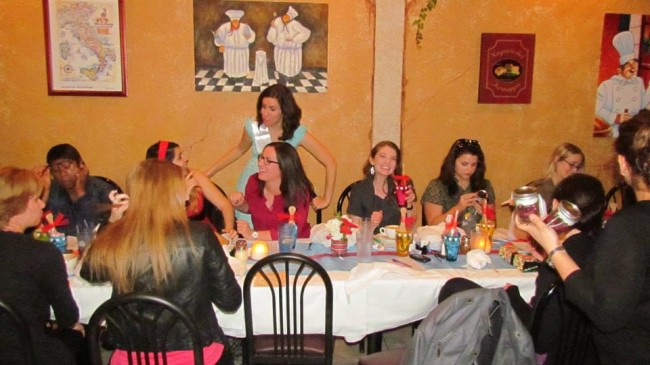 Kristin's Disney wedding is quickly approaching where she will marry her Fiancé, Geoff. Very much looking forward to seeing their wedding come to life!