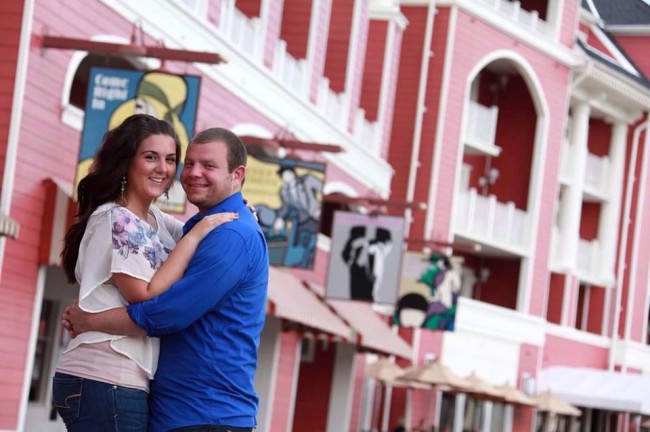 Ashley's Disney Pre-Wedding Celebration!
By Sarah Dingman | March 23, 2014 | Disney at Home
Another of my Disney Bride friends, Ashley, has generously offered her Disney-themed shower for me to share! Ashley's shower, which she hosted with her now husband, Brian, was a combination shower/wedding celebration as they had many friends and family who weren't able to attend their Florida Disney wedding and wanted to be included in some of the fun!
To set the stage for this event, Mickey-wearing avatars in Ashley's and Brian's likeness posed as the subject for adorable invitations.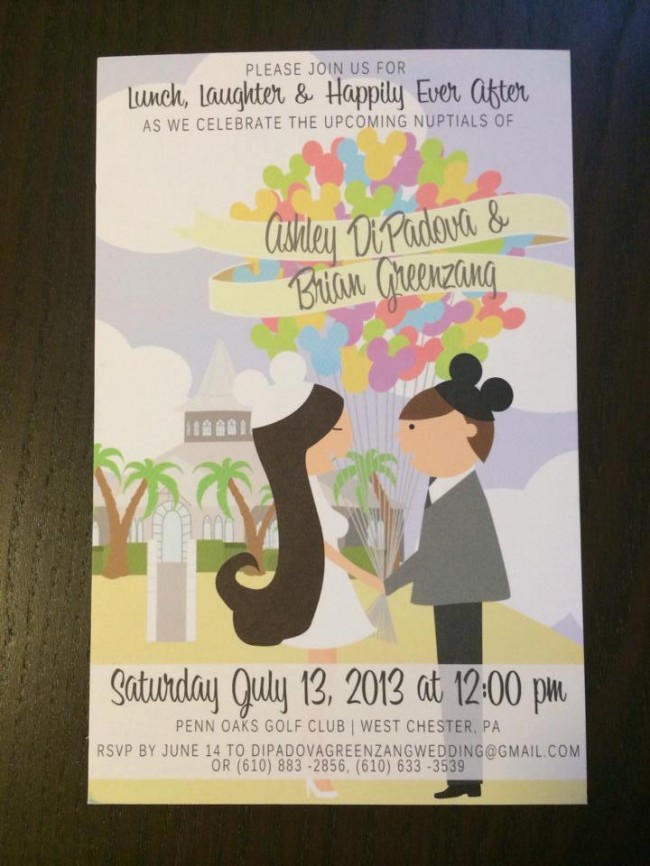 Guests were brought to a local country club where they were greeted with colorful Disney nuances; some subtle and some familiar and welcoming!
Ashley created fastpasses for guest seating. Fastpasses very much like what Ashley used are now extinct in the Disney parks but until recently these were paper passes that would cut wait times for rides. These were cleverly designed to correspond with the table names, which she created from vintage Disney ride posters!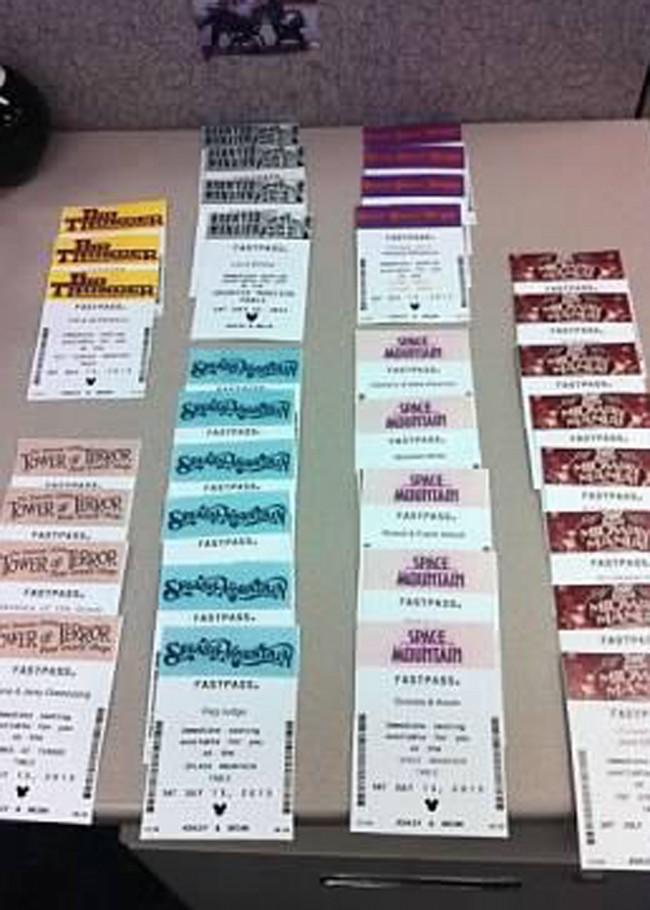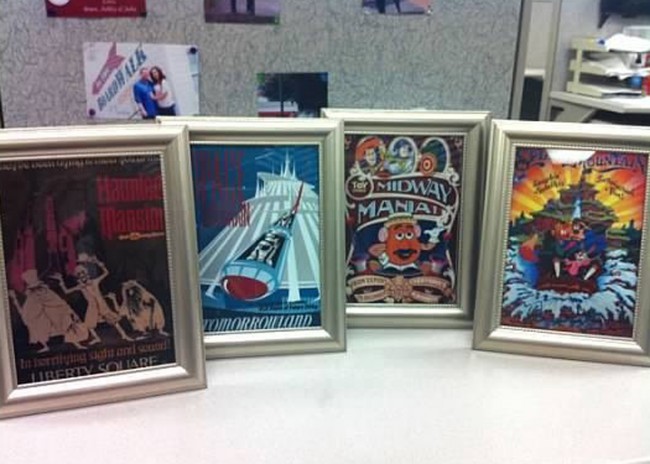 Ashley's and Brian's table was also adorned with a large Toy Story Midway Mania-themed Vinylmation; one of their favorite Disney attractions!
To top off a lovely lunch buffet, guests enjoyed handmade cake pops and cupcakes (created by Brian's mom) with cute Donald and Daisy Duck toppers!
In lieu of favors, Ashley's mom ordered Make A Wish bracelets for all guests, as this is a very special foundation to the bride and groom. Included with the bracelets was a message indicating that a donation was made to the Make A Wish Foundation so that the magic of Disney could be shared with another family.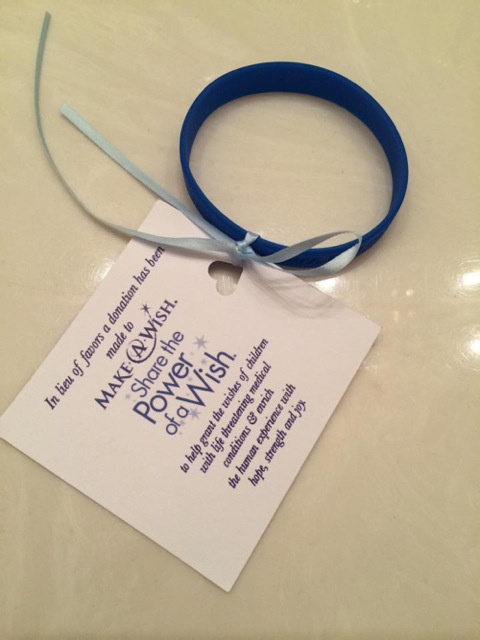 Before leaving, guests contributed to the thumbprint tree guest "book" that is now displayed in the Bride and Groom's living room where they can be reminded of the great day they had with so many of their favorite people that were there to show their support for the beautiful couple that day!